Achuna Medials signed up with Haspatal App to sell their medicines online in Calicut, Kerala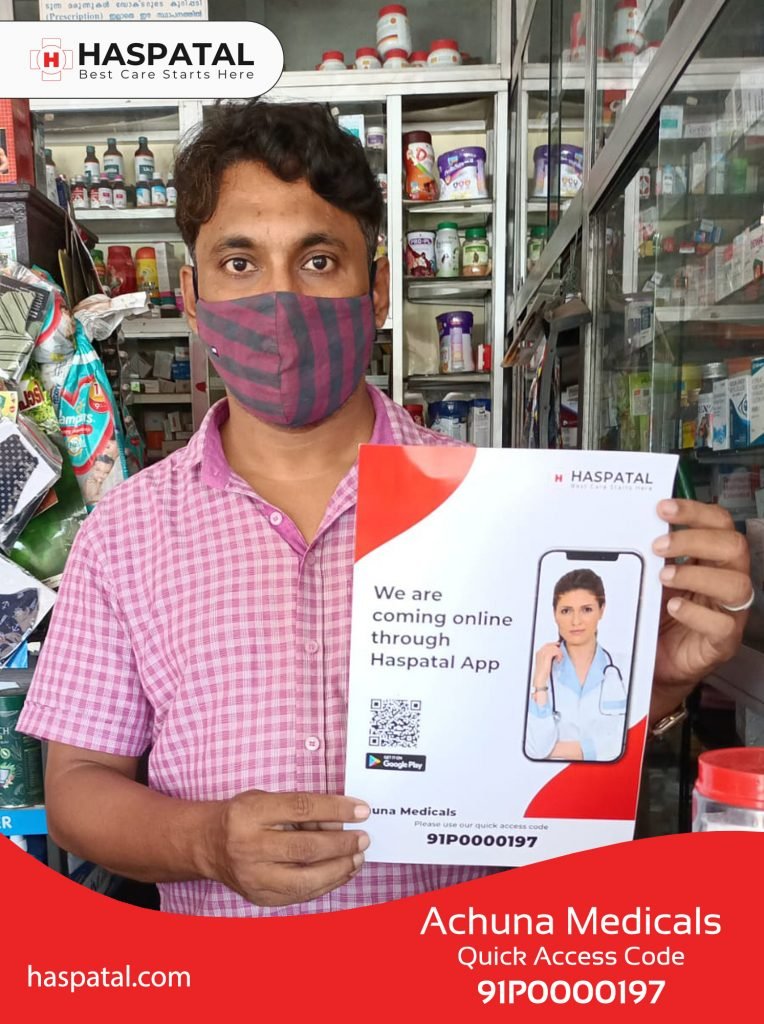 Achuna Medials signed up for selling the health supplies online through Haspatal Remote Healthcare Program to enhance services in the region of Calicut, Kerala.
Mustafa, the owner of Achuna Medicals said, "An unexpected imposition within the past has raised the importance of ordering medical supplies online through mobile apps. We as a standard retailer are losing the hold within the market as e-pharmacies are taking up. Because of the Haspatal Remote Healthcare Program, Achuna Medials are now ready to accept orders from a mobile app, with no commissions, zero charges or marketing fees. we will now deliver medicines to the patient's front entrance within minutes."
He added, "Customers are often apprehensive when it involves telemedicine as e-pharmacies are exploiting them using low-quality products which are delayed in delivery also. because of the Haspatal App, on which individuals can rely as they're ordering from their known trusted medical store."
Radhika Gulati, The Project Coordinator of Haspatal Program told "Telemedicine is becoming a future technology front in India's healthcare ecosystem. To deliver outstanding service, the utilization of advanced technology-based solutions are going to be vital. As adoption of the Haspatal Remote Health Program is increasing, we aim to require our services to a subsequent level by connecting with patients in 700 districts and over 18,000 Pin codes."
Haspatal remote healthcare program runs on the advanced technology platform provided by Eminent Physicians USA, the worldwide leaders in remote healthcare and has been working to supply services to over 1 crore patients across India.
Absal Manooryl, the Operations Director, Haspatal Program in India, extended best wishes to Achuna Medials on joining this initiative to supply better care to patients in need.
Patients can now order directly from Achuna Medials using quick access code 91P0000197 and luxuriate in a cash-on-delivery mode within minutes.