CT University signs MOU with Global Remote Healthcare leaders Eminent Physicians to amplify career opportunities of its students in the healthcare sector worldwide.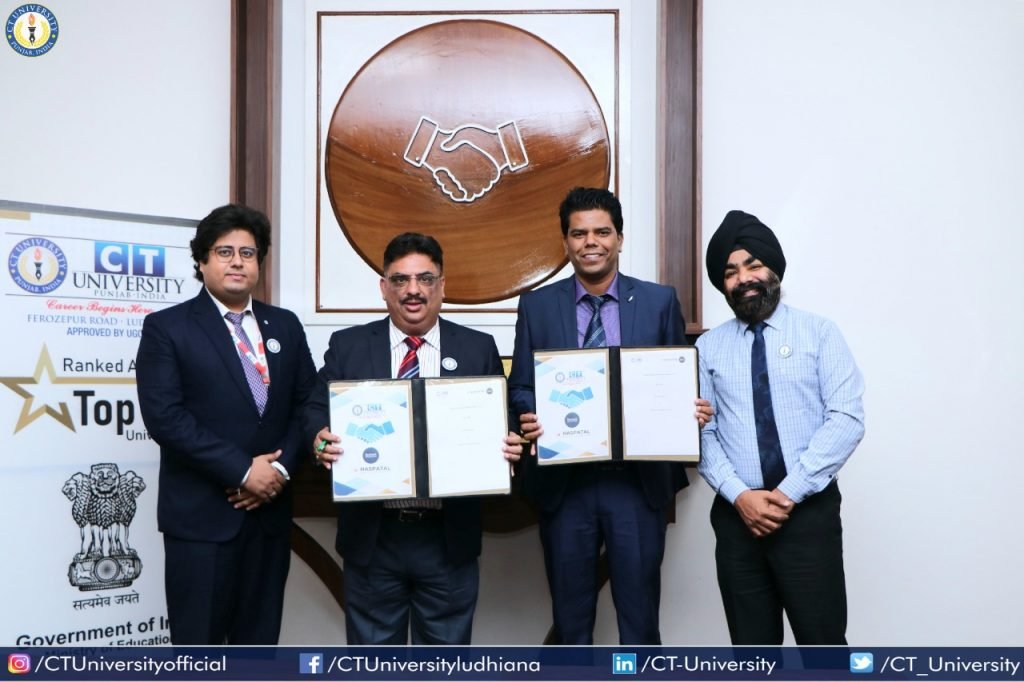 The universal leaders in remote healthcare technology, Eminent Physicians and CT University signed an MOU to establish a world class Industrial Resource Center within CT University Campus in Ludhiana, Punjab.
Dr. Harsh Sadawarti said, "This Industrial Resource Center will give CT University students the opportunity to work under the direct supervision of healthcare specialists from India, United Arab Emirates, Oman, Bahrain, Saudi Arabia, and the United States. I hope this initiative will prove to be an important turning point for those who aspire to make a career in healthcare industry".
Doctor Consults, OPD Bookings, Medicine Orders, and services from Diagnostic Labs, Imaging Centers, Therapy Centers, Dialysis Centers, Counseling Centers, Dentists, Home Care, and Eye Care Centers are all available through Eminent Physicians' advanced remote healthcare platform Haspatal, which was recently launched in India to create a nationwide network serving patients with remote healthcare services.
The Global Operations Director of Eminent Physicians, Navneet Kumar, expressed his gratitude in working with CT University.
"The Remote Healthcare Sector has been growing expeditiously across the globe and there is a huge demand and supply gap for skilled individuals in this sector. The Industrial Resource Center at CT University Campus will provide a never before opportunity to its students to be ready for the challenges in the healthcare sector. It will also connect the best global experts for students to help them to resolve these challenges successfully."
The Chief Growth Officer of Eminent Physicians, Vijay Sonam discussed the prospects in Remote Healthcare. "Healthcare has grown to be one of India's major industries, both in terms of income and employment, and it is one of the world's fastest expanding sectors." Despite a decline in other economic sectors, this sector has experienced remarkable growth. Students should consider this field as a viable option for establishing a solid profession that allows them to contribute to society as well."