Haspatal Healthcare Program welcomes the Hadiya Medical based in Calicut for online delivery of medicines in their region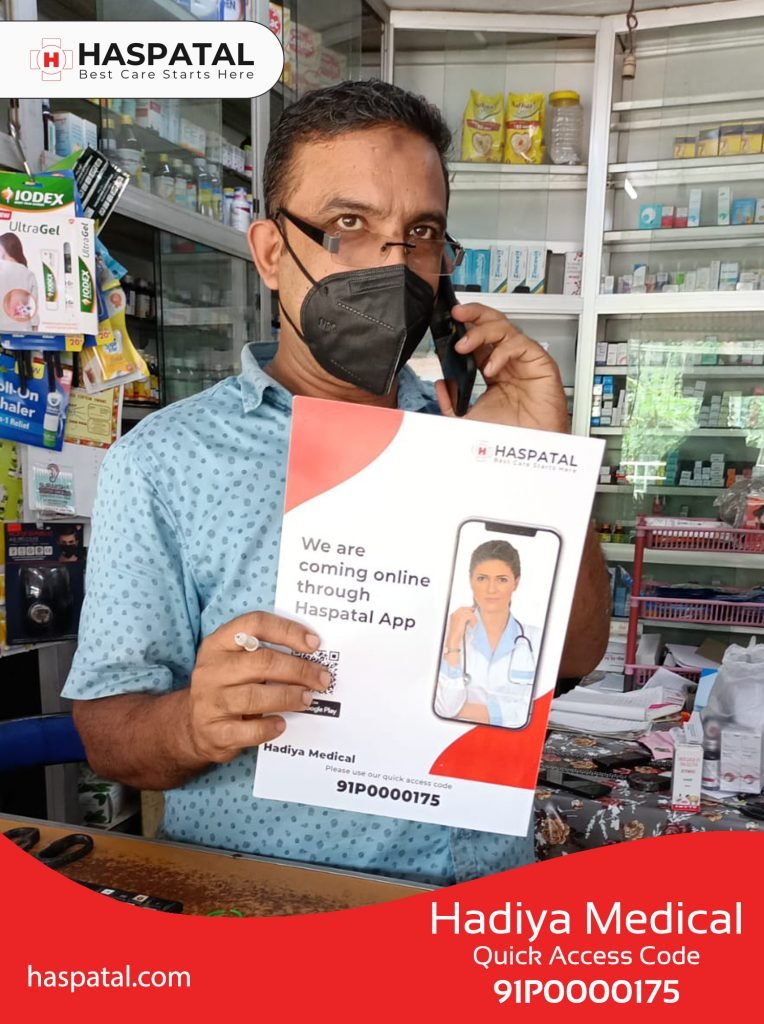 Hadiya Medical, a leading pharmacy store in Calicut has joined Haspatal online consultation app to make life easier for the patients in its coverage area.
Shakkir, the owner of Hadiya Medical said, "Our goal is to provide best quality medicine to our patients along with best services for them. The Haspatal Mobile App now allows our patients to order medicine by simply clicking and the medicine will be delivered at a discounted price within minutes. Getting health care services from the comfort of home is a great convenience to patients, and we are happy to be a part of this initiative of Haspatal Program. Hadiya Medical has always strived to make its patients happy and our patients trust us for the services they need. With the adoption of Haspatal Remote Healthcare Program, we aim to take our services to the next level by connecting to all patients in our coverage area."
Radhika Gulati, The Project Coordinator of Haspatal Program told "We've always been on the cutting edge when it comes to offering outstanding care to our patients. We hope to take our services to the next level by connecting to all patients in our coverage area by implementing the Haspatal Remote Healthcare Program.
Haspatal remote healthcare program runs on the advanced technology platform provided by Eminent Physicians USA, the global leaders in remote healthcare and has been working to provide services to over 1 crore patients across India."
Director of Operations for the Haspatal Program in India , Mr. Absal Manooryl has commended Hadiya Medical for providing better care to patients in need.
Patients can now use Quick Access Code 91P0000175 for ordering direct to Hadiya Medical, in Calicut for cash – on – delivery mode of medicine supplies in minutes.