Haspatal's Patient App - Consultation and Medical App is now available for online delivery of medicines from Rajesh Medicals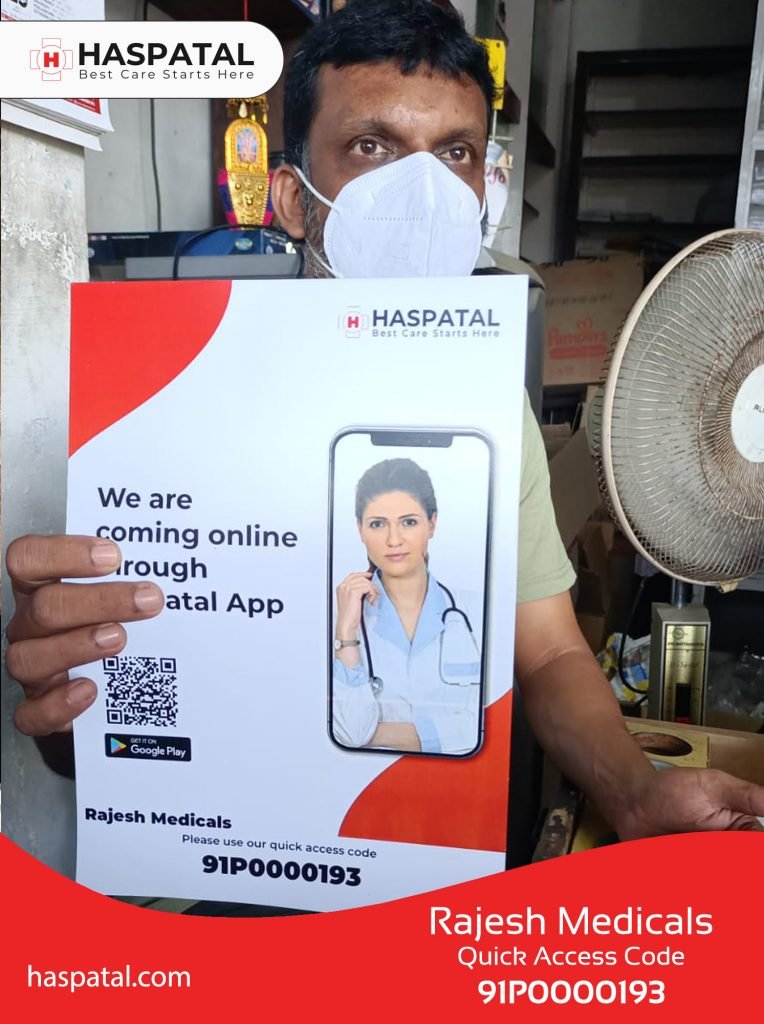 Haspatal for Patients – Consultations and Medicine App, Rajesh Medicals in Calicut, Kerala, has started to deliver medicines through Haspatal App.
Rajesh said, "Haspatal is a patient-centered application that addresses all of the challenges that patients encounter. It's been a long time since we've delivered drugs in this region. In recent years, there has been an increase in demand for a Haspatal-like platform, particularly in the post-Covid era. This app supports users to avail best discounts possible with no additional charges for utilizing the application. The Haspatal App's patient support has proven to be competent, and the response time has been good. We've fully integrated with the Haspatal team and look forward to assisting patients in the future."
Radhika Gulati, The Project Coordinator of Haspatal Program told that Telemedicine has provided patients around the world with therapy benefits, and in the future, it will be another up-and-coming aspect in India's healthcare industry. When it comes to services, patients have always come first, and with the increased usage of the Haspatal Remote Healthcare Program, we're committed to raising the bar by connecting with patients in 7000 districts and 18000+ pincode regions.
Haspatal remote healthcare program runs on the advanced technology platform provided by Eminent Physicians USA, the global leaders in remote healthcare and has been working to provide services to over 1 crore patients across India."
Team Haspatal congratulates Rajesh Medicals on becoming a part of this cutting-edge platform, which will provide superior healthcare services to over one crore people across India with the goal of making patients' lives easier through innovative services.
Absal Manooryl, Director of Operations for the Haspatal Program in India, complimented Rajesh Medicals for supporting this effort to enhance care for underserved patients.
Patients can now order pharmaceuticals directly from Rajesh Medicals in Calicut using the Quick Access Code 91P0000193 for cash-on-delivery in minutes.