IIHMR Delhi Signs MOU with Global Remote Healthcare Leaders Eminent Physicians USA for Quick Absorption of Its Students in Healthcare Sector Worldwide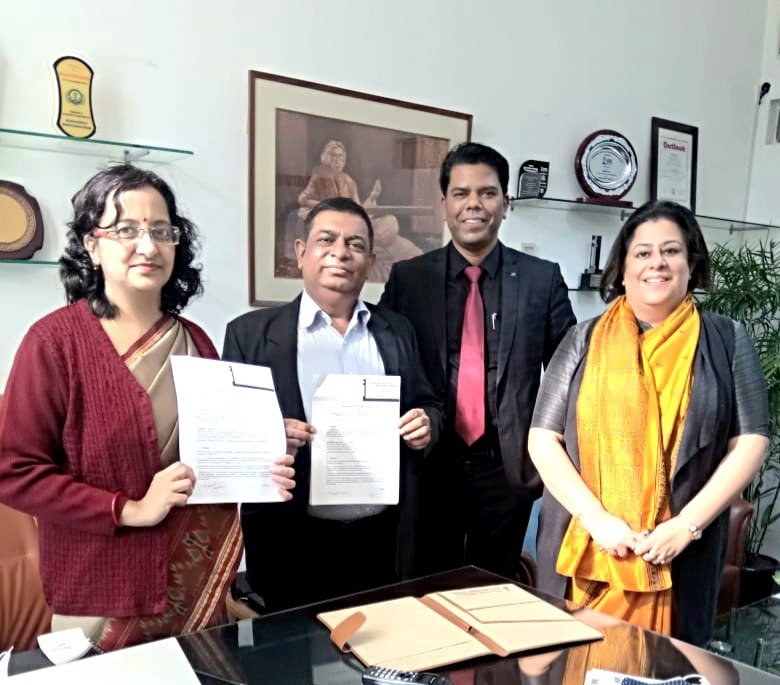 22nd November, 2021 (New Delhi): India's leading healthcare management studies organization IIHMR Delhi today joined hands with Eminent Physicians LLC, USA, the global leaders in remote healthcare technology for opening up new opportunities for its students for quick absorption in healthcare sector in India and abroad.
Eminent Physicians and IIHMR agreed to sign on MOU, aim to provide opportunities to work under guidance of healthcare industry experts from India, UAE, Oman, Bahrain, Saudi Arabia, Germany and USA.
Eminent Physicians recently introduced its advanced remote healthcare platform Haspatal in India to create a national network that is serving out-patients with remote healthcare services that include Doctor Consults, OPD Bookings, Medicine Orders, and services of Diagnostic Labs, Imaging Centers, Therapy Centers, Dialysis Centers, Counseling Centers, Dentists, Home Care and Eye Care Centers on a single platform.
Dr. Sutapa Bandyopadhyay Neorgi, the Director of IIHMR Delhi Campus said, Current pandemic situation has accelerated the adoption of advanced remote healthcare technologies worldwide and we find pleasure to join hands with global leaders like Eminent Physicians as this will open up doors of opportunities for our students.
Mr. Navneet Kumar, the Global Operations Director for Eminent Physicians expressed pleasure to join hands with IIHMR Delhi. Speaking on this occasion, he informed "Eminent Physicians USA and our clients worldwide have been looking to hire trained remote healthcare professionals from India. For this we have been associating with leading universities in India to establish a bridge between universities and the Industry. We find IIHMR University helping its students not only to get qualified but also shaping up their career by taking initiatives and adopting modern solutions for their quick absorption in Indust
Ms Nikita Sabherwal, Associate Dean-Training, IIHMR Delhi Campus, speaking at the occasion, informed about many initiatives taken by IIHMR University to ensure smooth absorption of its students into industries after completion their education from this esteemed university.
Mr. Vijay Sonam, the chief growth officer for Eminent Physicians, explained the opportunities available in Remote Healthcare that is among fastest growing sectors not only in India but also worldwide. He expressed hope that this association will help students of IIHMR Delhi lead the healthcare sector and help healthcare organizations worldwide to achieve their goals of serving patients in an easier and better way.