Kairali Medicals are now available for online selling of pharmaceuticals through the Haspatal Healthcare App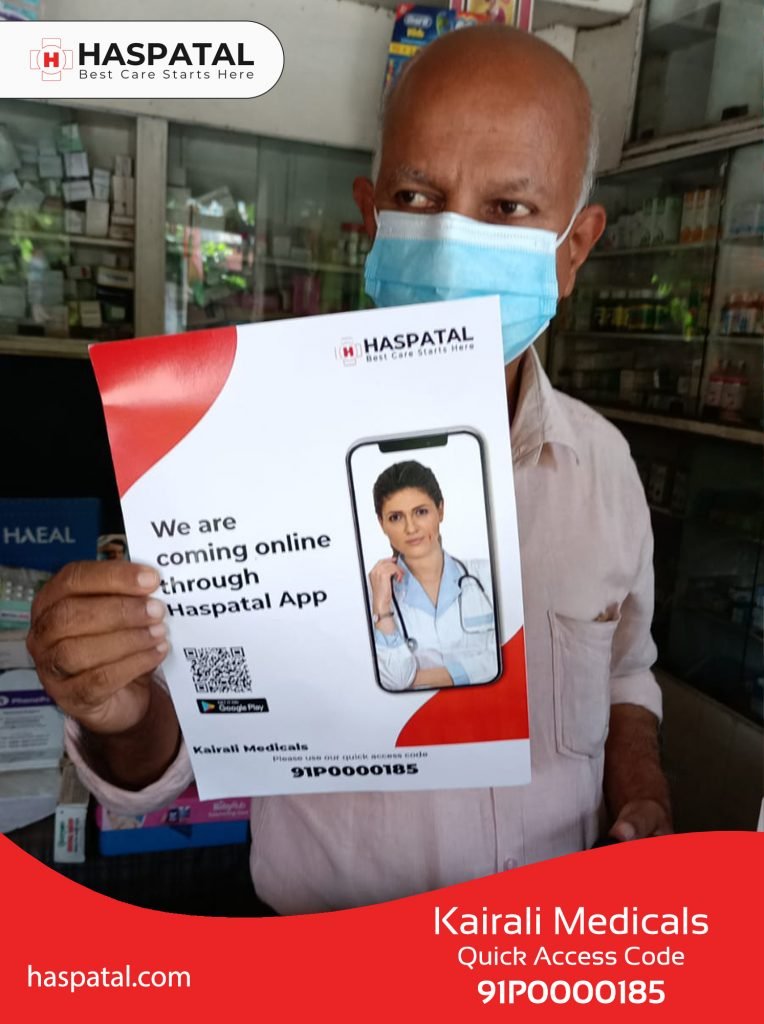 Kairali Medicals, a well known pharmacy in Calicut, Kerala has joined the Haspatal App to make patients' lives easier in its service region.
The owner of the medical store, Mr. Pradeep Kumar – "As a result of the COVID 19 outbreak, the pattern of penetrating healthcare services for the delivery of healthcare to society has changed. It's time to enhance our healthcare now that virtual care has entered a new age. People are apprehensive of leaving their homes. Patients in our local content zone may now buy medications with just one click on the Haspatal Mobile App and have them delivered faster. People are increasingly looking to buy drugs online, but they are concerned about quality and delivery delays. Haspatal App is to be commended for removing these two barriers for our clients, who can now acquire high-quality medicals in seconds."
Radhika Gulati, The Project Coordinator of Haspatal Program told "A telemedicine system employs technology such as telecommunications and remote diagnostics to treat patients. This is how the Indian healthcare system will appear in the future. Through the Haspatal Remote Healthcare Program, we hope to take our services to the next level by connecting to all cases.
Haspatal remote healthcare program runs on the advanced technology platform provided by Eminent Physicians USA, the global leaders in remote healthcare and has been working to provide services to over 1 crore patients across India."
Absal Manooryl, Operations Director, Haspatal Program in India, extended best wishes to Kairali Medicals on joining this initiative to provide better care to patients in need.
Patients in Calicut can now order directly from Kairali Medicals using quick access code 91P0000185 and enjoy a cash-on-delivery mode within minutes.