Jas Medical Store starts online delivery of medical supplies via Haspatal's Patient App - Consultation and Medical App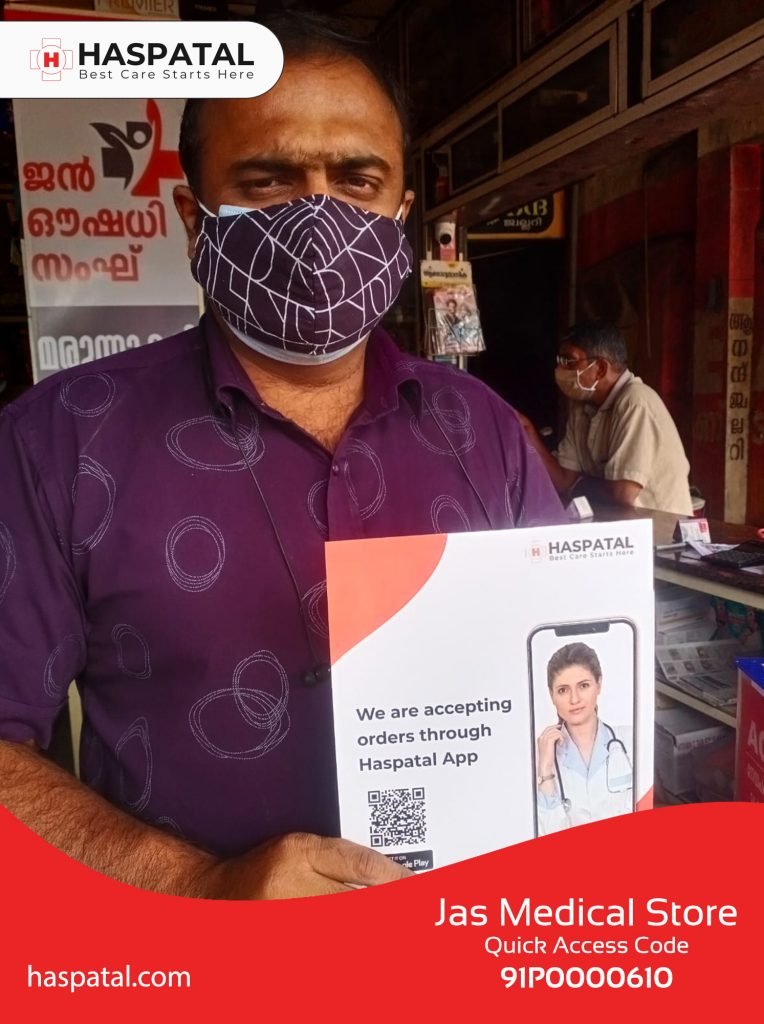 Haspatal for Patients – Consultations and Medicine App, the Jas Medical Store in Thalapilly, Kerala, has started to deliver medicines via Haspatal App.
Jas Medical Store Kechery has said, "Haspatal is a patient-centered programme that addresses all of a patient's concerns. In recent years, there has been an increase in demand for a platform like Haspatal, particularly in the post-Covid period. This app helps users to save the expenses on medicines without having to pay any additional charges. The Haspatal App's patient help has shown to be professional, with a speedy response time. We've fully integrated with the Haspatal team, and we're excited to continue to help patients."
Radhika Gulati, The Project Coordinator of Haspatal Program told "Telemedicine has benefited millions of patients throughout the world, and in the future it will be a vital part of India's healthcare industry. Patients have always come first when it comes to services, and we're committed to raising the bar even higher by engaging with patients in 7000 districts and 18000+ pincode regions through the Haspatal Remote Healthcare Program." Haspatal remote healthcare program runs on the advanced technology platform provided by Eminent Physicians USA, the global leaders in remote healthcare and has been working to provide services to over 1 crore patients across India."
Absal Manooryl, Operations Director, Haspatal Program in India, extended best wishes to Jas Medical Store on joining this initiative to provide better care to patients in need.
Patients can now order pharmaceuticals directly from Jas Medical Store in Calicut using the Quick Access Code 91P0000610 for cash-on-delivery in minutes.