Laksmi Drug House takes a new step in patient care by joining Haspatal App.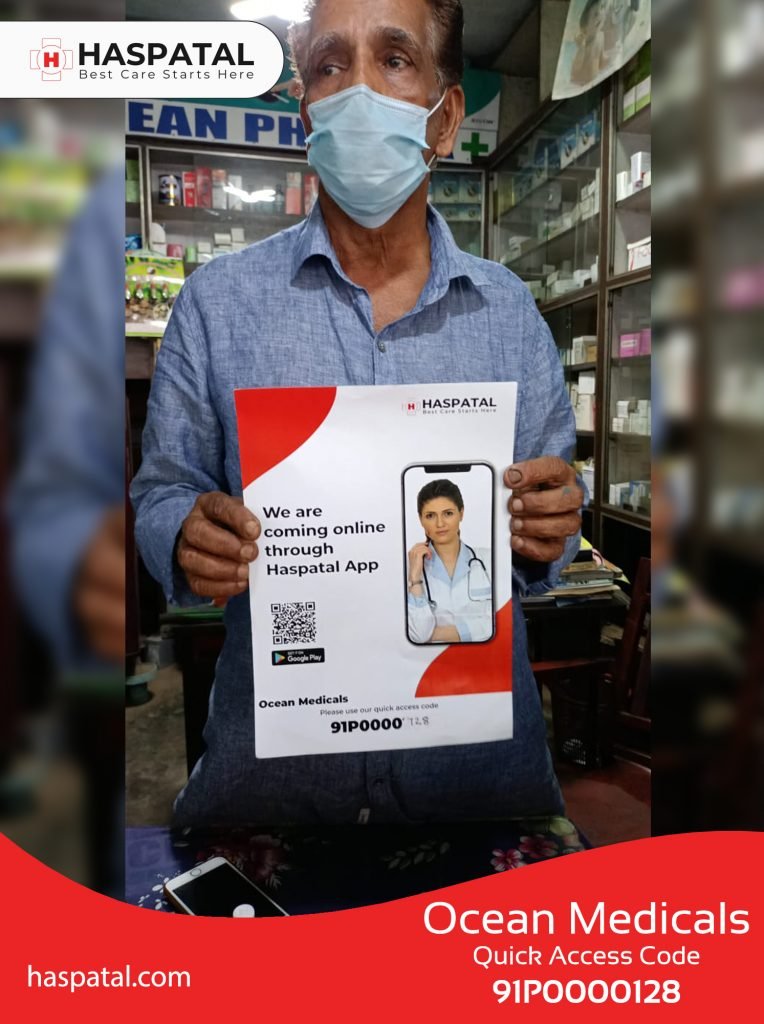 Laksmi Drug House, a well known pharmacy in Calicut, Kerala has joined the Haspatal App to make patients' lives easier in its service region.

 Sivaraman, the owner of Laksmi Drug House has said :"Our patients in the Laksmi Drug House service area can now order medicine with a single click on Haspatal App and expect it to be delivered at a discounted price within minutes.
We are thrilled to be a part of Haspatal Program's fascinating initiative, which strives to make patients' lives easier by allowing cv them to access comprehensive healthcare services from the comfort of their own homes."
Radhika Gulati, The Project Coordinator of Haspatal Program told "We've always been on the cutting edge when it comes to offering outstanding care to our patients. We hope to take our services to the next level by connecting to all patients in our coverage area by implementing the Haspatal Remote Healthcare Program.
Haspatal remote healthcare program runs on the advanced technology platform provided by Eminent Physicians USA, the global leaders in remote healthcare and has been working to provide services to over 1 crore patients across India."
Absal Manooryl, Operations Director, Haspatal Program in India, extended best wishes to Laksmi Drug House on joining this initiative to provide better care to patients in need.

Patients in Calicut can now order directly from Laksmi Drug House using quick access code 91P0000209 and enjoy a cash-on-delivery mode within minutes.