Medicines are now available online from Jana Oushathi Erumapetty through Haspatal App.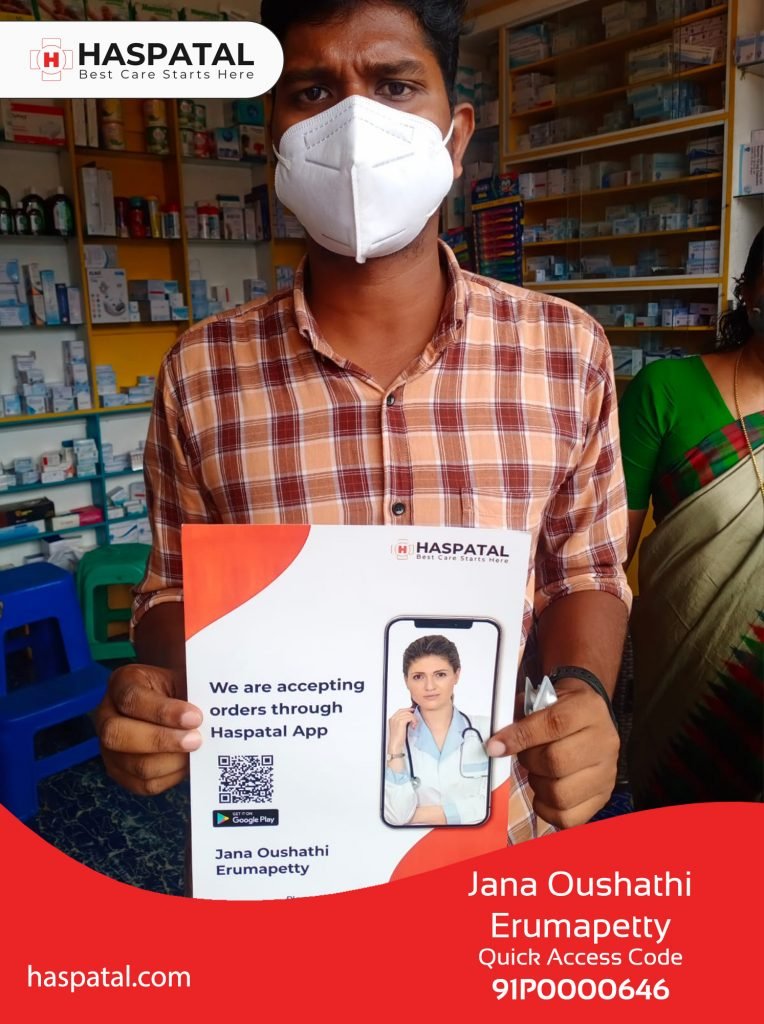 Through Haspatal for Patients – Consultations and Medicine App, Jana Oushathi from Thalapilly, Kerala has begun online medicines delivery.
Jana Oushathi Kendram said "The Haspatal App is a patient-centered app that addresses all of the most common patient concerns. It's been a long time since we've sold pharmaceuticals in this region, and we're all aware that demand for Haspatal's platform has risen in recent years, particularly in the post-Covid period. The patient help provided by Haspatal App has proven to be adequate, and the response has been positive. The Haspatal App has no additional fees, making provided drugs more affordable. Additionally, the app offers users the opportunity to obtain discount medication within minutes. "We've completely integrated with the Haspatal team and look forward to continuing to help patients alongside them."
Radhika Gulati, The Project Coordinator of Haspatal Program said "Telemedicine has been very successful within the healthcare industry across the world, and it'll maintain its prominence in India's healthcare system going forward. When it comes to services, patients have always come first, and with the growing popularity of the Haspatal Remote Healthcare Program, we're eager to raise the bar even further by engaging with patients throughout 7000 districts and 18000+ pincode areas. Haspatal remote healthcare program runs on the advanced technology platform provided by Eminent Physicians USA, the global leaders in remote healthcare and has been working to provide services to over 1 crore patients across India."
Absal Manooryl, Operations Director, Haspatal Program in India, extended best wishes to Jana Oushathi Erumapetty on joining this initiative to provide better care to patients in need.
Patients in Thalapilly can now order directly from Jana Oushathi Erumapetty using quick access code 91P0000646 and enjoy a cash-on-delivery mode within minutes.