Mint Medicals , Calicut, Kerala joins haspatal app for cash on delivery supply of medicine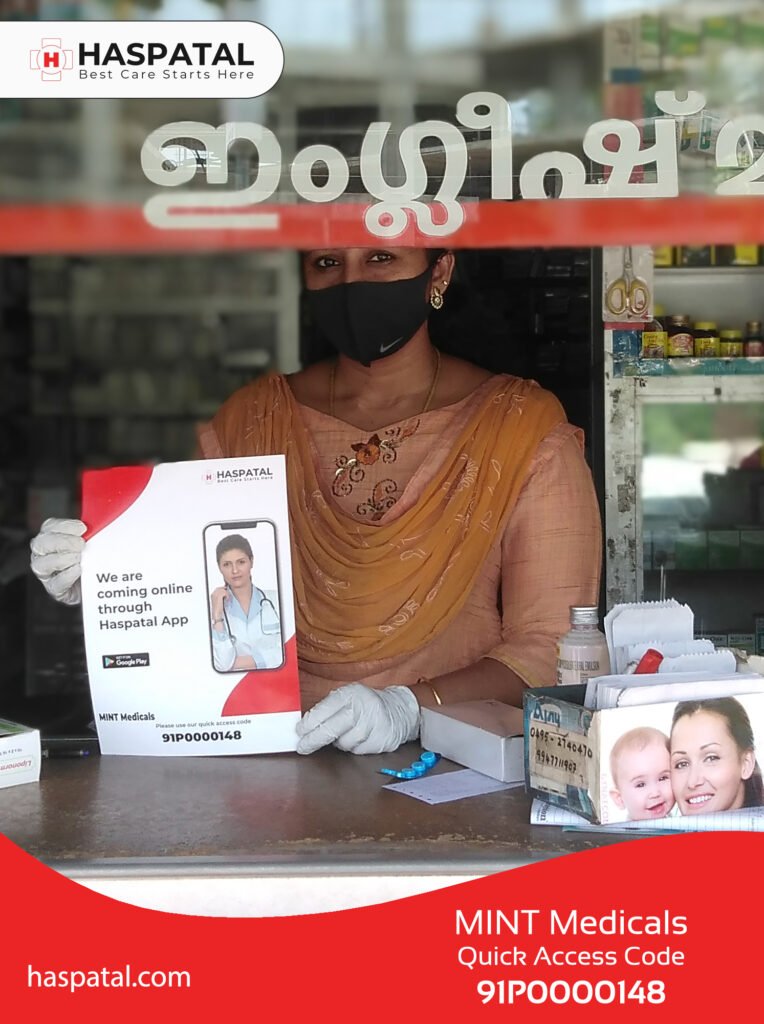 Mint Medicals in  Calicut has joined   Haspatal online consultation app to accept orders from patients in its coverage area.
Shibu TP,  the owner of Mint Medicals told, "Patients these days want to order for their medicine online. However, they are not happy with online pharmacies as their supplies are not reliable. 
We appreciate the business model of Haspatal App that aims to deliver medicine for the patients in a reliable and quick manner. With the help of Haspatal App, now patients from our coverage area can place orders for medicine through Haspatal Mobile App in a single click and expect the delivery of medicine at discounts within minutes".
Patients are our priority to provide excellent services. With the adoption of the Haspatal Remote Healthcare Program, we aim to take our services to next level by connecting to all patients on our coverage area.
 Team Haspatal greets Mint Medicals on joining this advanced platform that will help over one crore patients across India with excellent healthcare services with a goal to make patients life easier through innovative services.
Absal Manooryl, the Director Operations for Haspatal Program in India, welcomed Mint Medicals for joining this initiative to provide better care to patients in need.
Patients can now use Quick Access Code 91P0000148 for ordering orders direct to Mint Medicals, in Calicut for cash – on – delivery mode of medicine supplies in minutes.