Patients can order their prescribed medicines online from Matha Medicals through Haspatal App.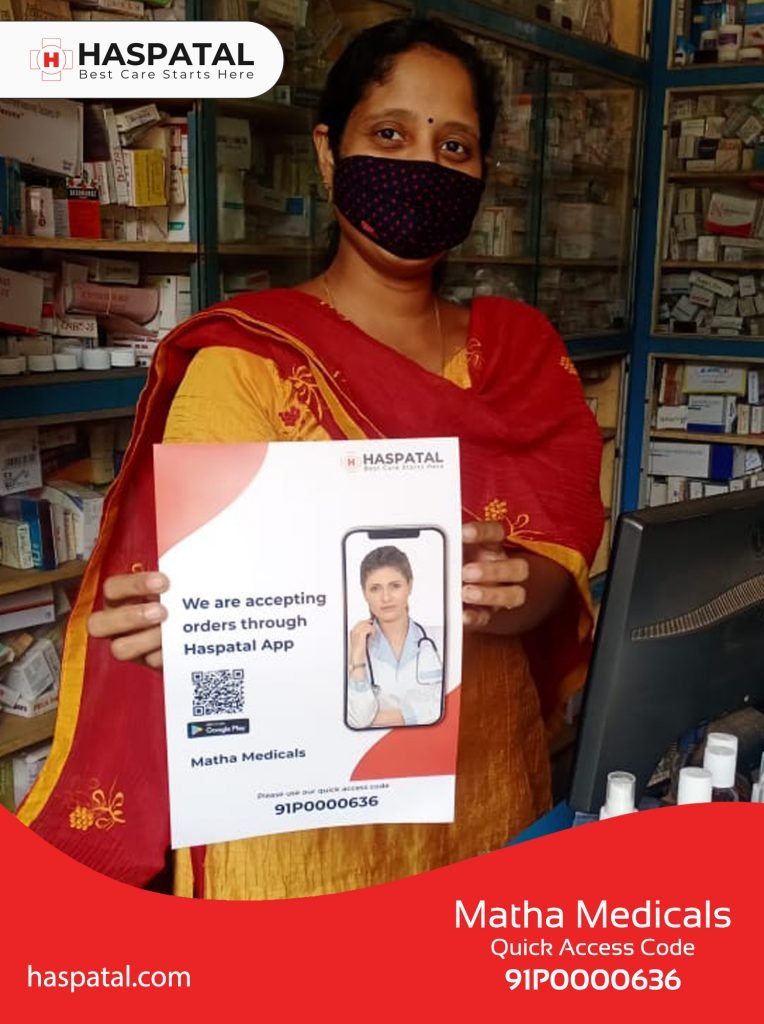 Matha Medicals situated in Thalapilly, Kerala has started online delivery of medicines through Haspatal for Patients – Consultations and Medicine App.
Matha Medicals said our team, "Haspatal App is a patient-focused app that tackles all of the most frequent patient issues. It's been a long time since we've supplied drugs in this region and we're all aware that demand for a platform like Haspatal's has increased in recent years, especially in the post-Covid era. Haspatal App's patient assistance has shown to be adequate, and the reaction has been favorable. We've fully merged with the Haspatal team and wish to continue aiding patients with them. The delivered medicines are more feasible because the Haspatal App does not charge extra costs. Furthermore, the app helps patients receive medication at the best discounted rate in just minutes." stated the owner in concluding his review."
Radhika Gulati, The Project Coordinator of Haspatal Program told "Telemedicine has been a major success in the service of patients in the healthcare sectors all over the world, and it will be the next breakthrough in India's healthcare ecosystem." When it comes to services, patients have always come first, and with the growing popularity of the Haspatal Remote Healthcare Program, we're committed to raising the bar by connecting with patients throughout 7000 districts and 18000+ pincode areas."
Haspatal remote healthcare program runs on the advanced technology platform provided by Eminent Physicians USA, the global leaders in remote healthcare and has been working to provide services to over 1 crore patients across India."
Absal Manooryl, Operations Director, Haspatal Program in India, extended best wishes to Matha Medicals on joining this initiative to provide better care to patients in need.
Patients may now place orders directly with Matha Medicals in Calicut using the Quick Access Code 91P0000209 for cash-on-delivery medical supplies in minutes.