Online appointment booking and booking of lab tests is now available on BIO LINE Labs through the Haspatal App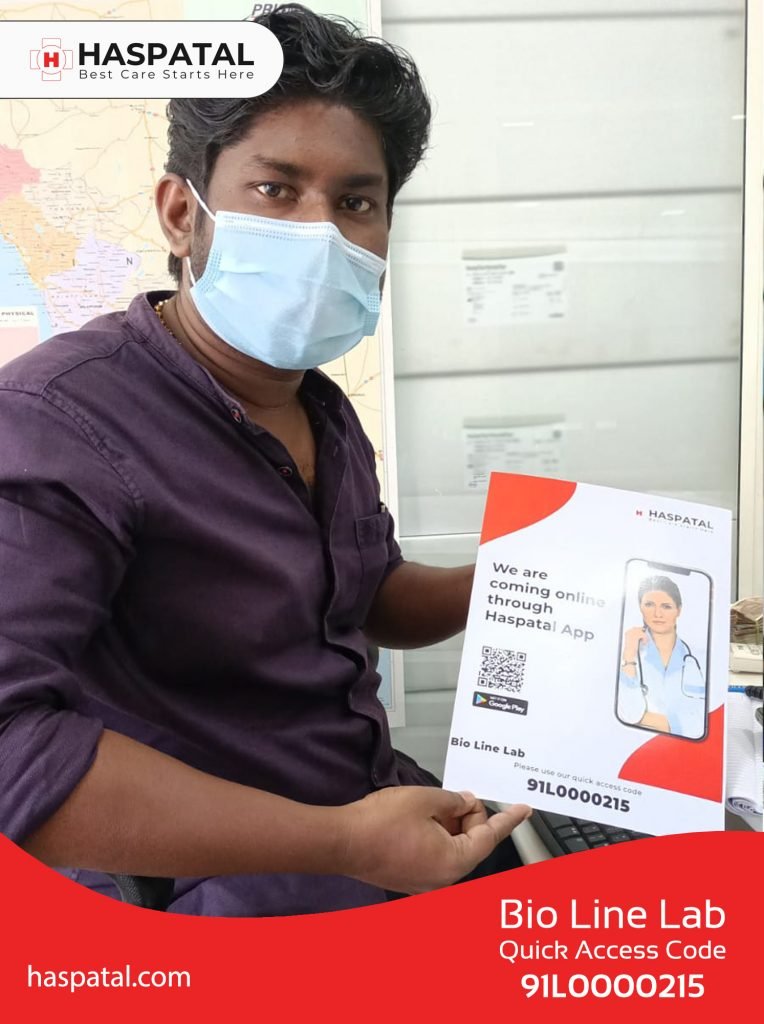 Now onwards, patients in Calicut, Kerala can order laboratory testing from Bio Line Lab using Haspatal App.
This Direct-access-testing allows patients to monitor their blood chemistry and biomarkers by ordering blood work such as complete blood count (CBC), comprehensive metabolic panel (CMP), lipid panel, blood sugar or thyroid stimulating hormone (TSH) levels using state of art Haspatal App at no extra costs. Ordering lab tests through Haspatal App is a valuable tool when patients are managing certain medical conditions. They can take charge of their health by ordering blood testing and minimizing dependency on family members to do so.

"We've been performing testing efficiently for years at BIO LINE Labs," Nithyanatan explained, "but Haspatal App has widened our offerings with their online support patients receive through their app," which is an advantage. Patients can utilise the Haspatal App at no additional cost in addition to the previously mentioned discounts. The Haspatal App now allows us to place lab orders in real time. Patients with their new order number can also expect same-day home pickup or a walk-in appointment. The Haspatal App has helped us improve our services by eliminating bottlenecks and is very user-friendly."
Patients are under no obligation to pay their bills online. The labs will collect the fees and deliver the results within the agreed-upon time limit, according to Radhika Gulati, Project Coordinator.
"We want to make our patients' lives easier, and we've been successful in doing so as new diagnostic laboratories, pharmacies, and therapies have been necessary, and we're grateful to everyone who helps us achieve that goal," she added.
Absal Manooryl, the Haspatal Program's Director of Operations in India, praised BIO LINE Lab's dedication to the program's mission of giving better care to those in need.
Patients can now request lab tests directly from BIO LINE Lab in Calicut by using 91L0000215 for home blood collection or a short visit.