The Haspatal App now allows Calicut, Kerala patients to order laboratory testing from City Diagonestic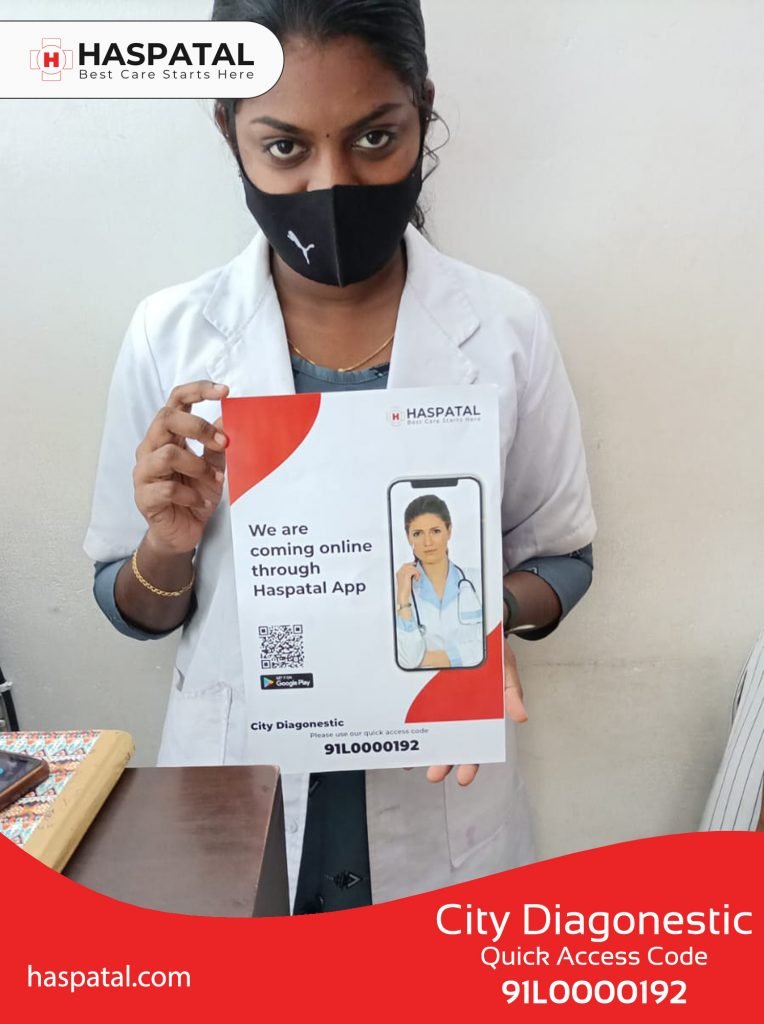 City Diagonestic has joined Haspatal Remote Healthcare Platform to make it easier for its patients to place orders and book appointments for their lab test requirements through Haspatal App.
Blood science tests, such as CBCs, metabolic panels, lipid panels, TSH levels, and so on, are ordered through Direct-Access-Testing. Blood chemistry and biomarkers may be tracked using Direct Access-Testing. When patients are dealing with particular medical issues, ordering lab tests using the Haspatal App has proven to be a very valuable tool. They no longer have to rely on their friends for test results and other services because the app makes everything available to them.
Susha. TS, the owner of City Diagonestic said, "We at City Diagonestic have successfully done tests for years, but Haspatal App has amplified our services with their online support patients receive through their app. Haspatal App comes at no additional cost to patients, in addition to the previously mentioned discount agreements, which is a plus. We can now produce lab orders instantaneously with the help of the Haspatal App. Patients can also expect a home collection or a walk-in appointment to our lab the same day with the produced order number. Haspatal App has assisted us in improving our services by removing difficulties from the process, and the app is very simple to use."

"With this arrangement, patients will not be compelled to make any payments online," said Radhika Gulati, Project Coordinator. The labs will collect all charges directly, and the labs will provide the results within the agreed upon timeframe."

"Making life easier for our patients is our mission, which we have been achieving day by day with the increasing assistance of Diagnostics laboratories, pharmacies, and treatments, and we are grateful to all those who are supporting our mission to help patients live a more comfortable life," she continued.
Absal Manooryl, the Director Operations for Haspatal Program in India, welcomed City Diagonestic for joining this initiative to provide better care to patients in need.
Patients can now use Quick Access Code 91L0000192 for ordering lab orders direct to City Diagonestic, in Calicut for home collection of blood samples or quick appointment.