Patients in Calicut, Kerala can order Laboratory testing from Karuna Lab using Haspatal App.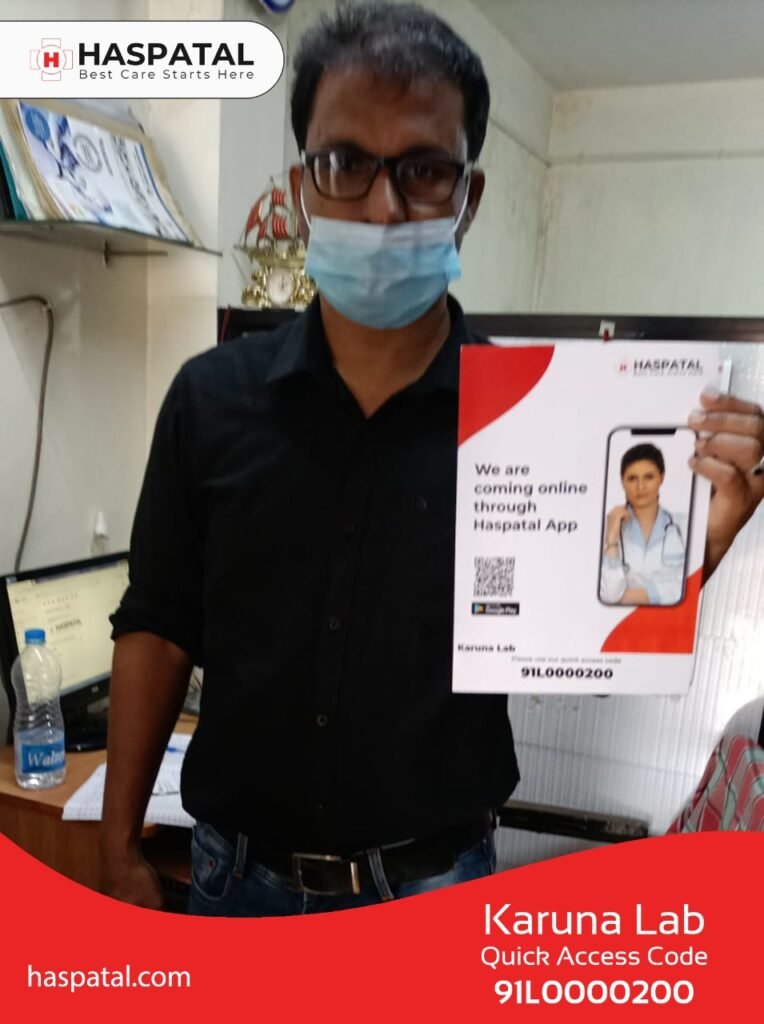 Now onwards, patients in Calicut, Kerala can order laboratory testing from Karuna Lab using Haspatal App.
Karuna lab has joined Haspatal Remote Healthcare Platform to make it easier for its patients to place orders and book appointments for their lab test requirements.
This Direct-access-testing allows patients to monitor their blood chemistry and biomarkers by ordering blood work such as complete blood count (CBC), comprehensive metabolic panel (CMP), lipid panel, blood sugar or thyroid stimulating hormone (TSH) levels using state of art Haspatal App at no extra costs. Ordering lab tests through Haspatal App is a valuable tool when patients are managing certain medical conditions. They can take charge of their health by ordering blood testing and minimizing dependency on family members to do so.
The best part of this association is no extra charges for ordering online and availability of the same discounts structures as before. Using Haspatal App, a lab order is immediately generated and patients in Calicut can expect a home collection or a walk-in appointment to Karuna Lab on the same day with the order number. Mr. Ranjith Anand told, "Haspatal App has helped us simplify the order-taking by minimizing the complexities in the process and making it more user-friendly for our patients."
"Under this arrangement, patients do not need to make any online payments. The payments will be collected by the lab direcly and all tests results will be delivered by the labs in a committed time frame" told Radhika Gulati, Project Coordinator.
"Making life easier for our patients is the mission that we have been accomplishing day by day with the increasing support of Diagnostics labs, pharmacies, therapies and we are thankful to all those who are joining this mission to help patients lead an easier life", she added.
Absal Manooryl, the Director Operations for Haspatal Program in India, welcomed Karuna Lab for joining this initiative to provide better care to patients in need.
Patients can now use Quick Access Code 91L0000200 for ordering lab orders direct to Karuna Lab, in Calicut for home collection of blood samples or quick appointment.