Pavangad Pharma joins Haspatal App as a proud online pharmaceutical store in Calicut, Kerala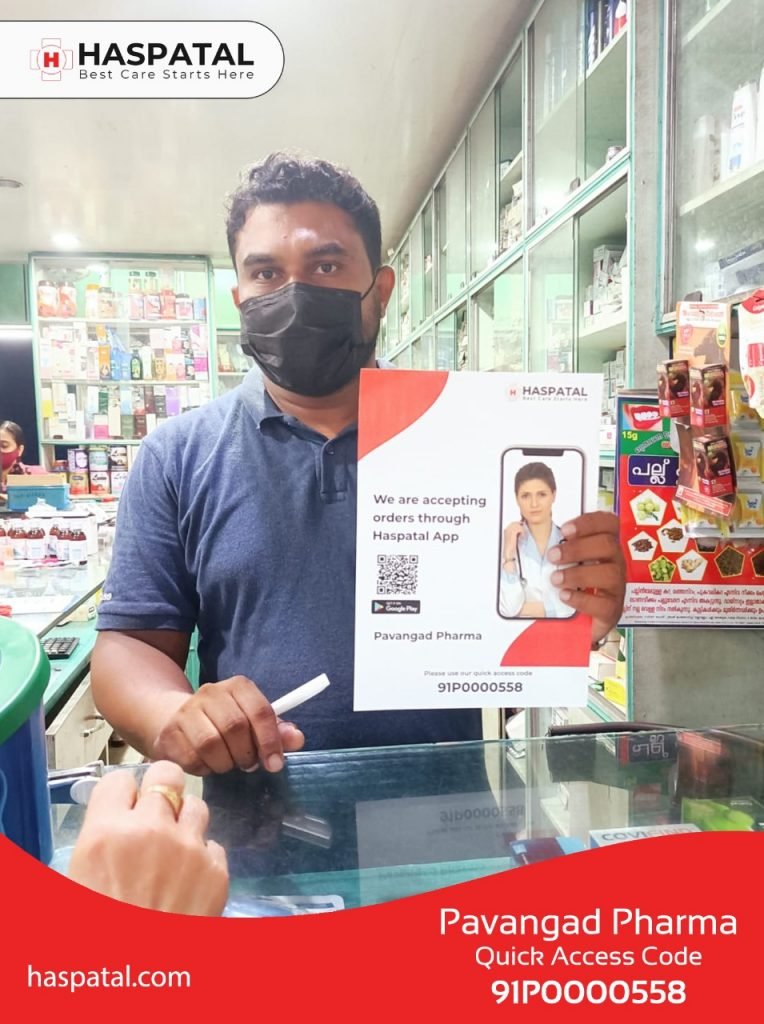 Pavangad Pharma goes online in selling medicines with Haspatal Online App in the region of Calicut, Kerala.
Mr Sunil Rahman told our team, "Haspatal App has helped us attract more consumers. Since lockdown, dealing with customers has been challenging alongside following the social protocols of coronavirus. It has been a challenge to educate the patients about the protocols. But since the Haspatal App came, many purchasers who feared the transmission of this virus, now order their medicines from home. demands special administration and attention to ring up the confidence of customers. Haspatal App has become a dependable platform to work on."
"Now the medicines are delivered straight to their homes with none hassle to the patients. We are glad to join the Haspatal App. We also are getting positive feedback." he added.
"Selling of the medicines online has already begun and is the future of the Indian Healthcare System. By placing a high accolade on our cases, we deliver cutting-edge services and we wish to continue to do so and succeed everyday by connecting to all patients with the Haspatal Remote Healthcare Program" said Radhika Gulati, program coordinator for the Haspatal Program in India.
Team Haspatal congratulates Pavangad Pharma for onboarding with us in this advanced platform, which will provide exceptional healthcare services to over one crore people across India, with the purpose of making patients' lives easier through innovative services.
Pavangad Pharma receives best wishes from Absal Manooryl, Director Operations for Haspatal Program in India, for joining this endeavour to deliver better care to people in need.
Patients in Calicut can now order directly from Pavangad Pharma using quick access code 91P0000558 and enjoy a cash-on-delivery mode within minutes.wit