Sagar Medicals Kechery joins Haspatal App as a proud online pharmaceutical store in Thrisuur, Kerala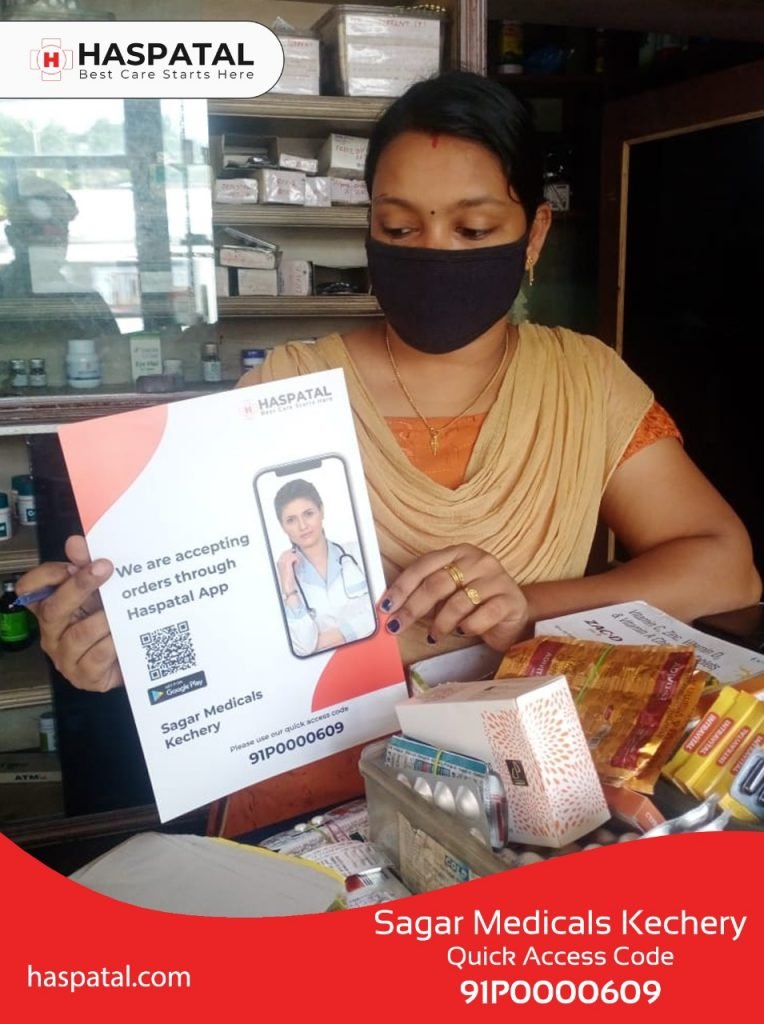 Sagar Medicals Kechery goes online in selling medicines with Haspatal Online App in the region of Thrissur, Kerala.
Sagar Medicals told our team, "Haspatal App has helped us attract more consumers. The pattern of penetrating healthcare services for the delivery of healthcare to society has changed as a result of the COVID 19 epidemic. Now that virtual care has entered a new era, it's time to improve our healthcare. People are hesitant to leave their houses. Patients in our local content zone may now purchase drugs on the Haspatal Mobile App with a single click and have them delivered faster. Haspatal App has become a dependable platform to work on."
"People are increasingly buying prescriptions online, but they're concerned about quality and delivery delays." These two concerns have been removed with the Haspatal App, allowing our consumers to obtain high-quality medicals in seconds. Now the medicines are delivered straight to their homes with none hassle to the patients. We are glad to join the Haspatal App. We also are getting positive feedback." they added.
"To treat patients, a telemedicine system uses technology such as telecommunications and remote diagnostics. The Indian healthcare system will look like this in the future. We aim to take our services to the next level by connecting to all cases through the Haspatal Remote Healthcare Program," Radhika Gulati, program coordinator for the Haspatal Program, said.
Team Haspatal congratulates Sagar Medicals Kechery for onboarding with us in this advanced platform, which will provide exceptional healthcare services to over one crore people across India, with the purpose of making patients' lives easier through innovative services.
Sagar Medicals Kechery was commended by Absal Manooryl, Director Operations for India's Haspatal Program, for supporting this endeavour to give better care to people in need.
Patients in Thrissur can now order directly from Sagar Medicals Kechery using quick access code 91P0000609 and enjoy a cash-on-delivery mode within minutes.